Having a Will in UAE and its benefits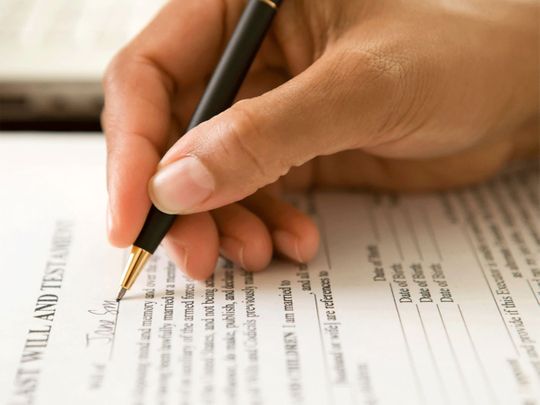 The non-Muslim expatriates living in the United Arab Emirates face numerous challenges when they start living in the new country. The UAE laws are designed in the light of religion Islam which is quite hard to understand for someone who has never lived in a Muslim country before. The situation becomes even more grave when a non-Muslim individual with real estate possessions in the UAE loses his life as the unawareness of the local laws put his family in a fix about the distribution of the left behind resources like real estate, bank balance, and other investments. Therefore, it is always highly advisable for the non-Muslim expats to have a will in the UAE.
A written is a document legal paper which guides the authorities after one's demise in distributing the assets one leaves behind. A will must contain the names of the beneficiaries, executor, and guardians. The will states the wishes of the deceased person about how to go about the guardian-ship of children and distribution of real estate and financial resources.
Since the laws in the United Arab Emirates are based on Islamic Sharia, it becomes very difficult for a non-Muslim foreigner to deal with it in an untoward situation. The local judges decide on the shares of a left behind real estate if you don't leave a will after your demise.
The core benefit of having a will is that in an event of an unexpected death to a person, the authorities are aware of how the left behind assets, real estate, and financial resources would be distributed among the legal heirs of the deceased. A legal will contains the full names, date of birth, addresses, and other related information about guardians, executor, and beneficiaries. All your family members are bound by law to follow your instructions stated clearly in the will.
The legal wills can be prepared and written by anyone who qualifies in any of the areas listed below.
If the deceased person has children who are less than 21-year old
If the deceased person is someone who owns a business or is an investor
If the deceased owns a property or real estate or any other type of substantial asset in the United Arab Emirates
If the deceased was a salaried person, the will can be used to cover his gratuity and death in service/insurance benefits
For more information about the process and requirements of the DIFC Wills & Probate Registry, please follow the link.